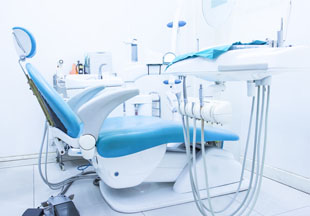 When you choose professional care from the caring professionals at Dr. Sykes Family and Cosmetic Dentistry, you're getting today's most advanced technology right here at home. We offer state of the art digital dental diagnostics which includes :
Intra oral cameras let you see what the doctor sees by enlarging the image of your teeth. Images are displayed on a computer monitor and can be viewed by both the doctor and patient.
Digital radiography reduces your x-ray exposure up to 90% and allows the doctor better diagnostic capability.
Laser technology gives us the ability to detect cavities in there earliest stage. Early intervention allows us to repair your teeth by placing smaller and less costly restorations.
We continue to update our equipment and materials to keep up with the latest trends in Dentistry and provide you with the best care possible. Our facility is state-of-the-art and to ensure your safety we use advanced sterilization procedures including modern digital autoclaves.