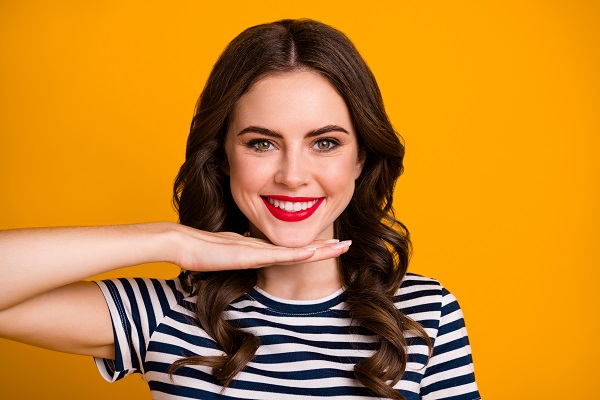 Do you have an appointment for teeth cleaning coming up? Teeth cleanings are necessary for patients of all ages, regardless of oral health status. They help patients to maintain healthy teeth and gums, which is why they are so essential. While most people follow the recommendation to get them done twice a year, there are scenarios in which this does not happen. When teeth cleanings get skipped or forgotten about, patients are much more prone to being nervous when the time does come. Thankfully, there are a few things to be aware of that can be helpful when setting expectations.
Teeth cleaning expectations
Outlined below are a few expectations that can be helpful to review prior to getting a dental cleaning. This information can go a long way for those who have not had a cleaning in a long time or who are feeling anxious about it.
Brushing and flossing
During the teeth cleaning appointment, the dentist or dental hygienist will thoroughly clean the patient's teeth using an electronic toothbrush and fluoride-based toothpaste. Additionally, the teeth will be flossed to ensure that there is not any build-up, which could lead to infection.
Fluoride application
Teeth cleaning appointments often involve the application of fluoride, too. Fluoride remineralizes the enamel, which ensures a strong and healthy surface that can fight off cavities, as well as wear and tear. Fluoride application is usually completed in five minutes, and it only involves gel or liquid application.
Thorough examination with possible x-rays
A lot of teeth cleaning appointments are done twice a year, which means the dentist may also require a thorough examination. Cleanings and examinations are usually combined twice a year to maximize the patient's time and the dentist's resources. However, some patients do require more frequent teeth cleanings, due to the risk for gum disease or cavities. In the case of frequent teeth cleanings, an examination may not be needed every time.
During the biannual teeth cleaning appointments, the dentist may also require x-rays during one of the two appointments. X-rays give the dentist a better idea of the status of hard-to-see areas, such as beneath the bone or in between teeth. X-rays also give dentists a better idea of how often teeth cleanings are needed for each patient.
Other things to know
Patients may expect to experience sensitivity during and after teeth cleaning. Depending on the frequency of cleanings, patients may be more used to the sensation, while others who only get them twice a year may not be as comfortable with the feeling. The teeth and gums are usually both sensitive for a few hours after a teeth cleaning is done, however, these feelings should not extend past a few hours.
Get scheduled for teeth cleaning
Looking for more information on teeth cleanings? Talking with a general dentist is the best place to start. They can answer any questions and go over concerns, which can be helpful for patients feeling nervous about an upcoming appointment. Reach out today to get scheduled for an appointment or to find out more about what to expect.
Request an appointment here: https://drsykes.com or call Robert S. Sykes, DDS at (770) 873-7241 for an appointment in our Marietta office.
Check out what others are saying about our dental services on Yelp: Teeth Cleaning in Marietta, GA.
---
Related Posts
September 8, 2023
Whether you are a person who loves to care for your teeth and gums or someone who has been neglectful due to various circumstances, routine teeth cleaning is essential to your oral …