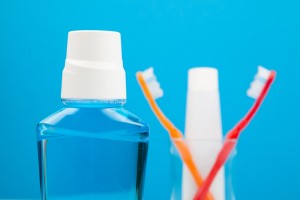 We invite you to visit our Marietta, GA dentist office for teeth cleaning and preventative dentistry options from a family dentist. Robert S. Sykes, DDS is passionate about oral health and helping our patients maintain their natural teeth for a lifetime. Doing so requires daily oral hygiene and a regular teeth cleaning appointment with our 30060 dental office. During these appointments, we will examine you, perform an ultrasonic teeth cleaning, tooth polish cleanings, and prevent cavities using solutions like fluoride and dental sealants. When our services are combined with at-home teeth brushing and flossing, you can remain in good oral health as you age. To schedule an appointment for your teeth cleaning, call (770) 873-7241.
Teeth cleaning options.
If you have not been to the dentist in a while, we strongly encourage you to schedule an appointment for an ultrasonic teeth cleaning. This type of cleaning works using ultrasonic energy, making it gentler than a standard teeth cleaning. When it has been a while since your last appointment, it can be easy for gums to already be inflamed and irritated due to plaque buildup. Receiving a gentle ultrasonic cleaning makes it possible to receive the care you need without unnecessary irritation.
For our Marietta, GA patients who want to improve the appearance of their teeth, we recommend tooth polish cleanings. This type of teeth cleaning still removes the plaque and tartar, but it also polishes the teeth so they look bright and sparkling. Clean and healthy teeth naturally look better, so this is often all that is necessary for improving your smile.
Preventative dentistry options.
At Robert S. Sykes, DDS, we can not only keep your teeth clean, but we can also work to prevent cavities by covering the chewing surfaces of your teeth with dental sealants. This is a plastic-like material that is brushed onto your teeth to prevent food particles from becoming trapped and plaque from building up on this area of the tooth. When combined with other preventative dentistry options like fluoride, dental sealants can significantly reduce the likelihood that you or your children will develop cavities.
To learn more about ultrasonic teeth cleaning, tooth polish cleanings, or dental sealants, call our 30060 dental office at (770) 873-7241. We are currently accepting new patients at our Marietta, GA office.
---
---
Related Posts
July 4, 2019
Flossing is a big part of preventive dentistry. It removes plaques, makes teeth less likely to decay and also reduces the risk of gum disease. You need to clean between your teeth every day, according …
---