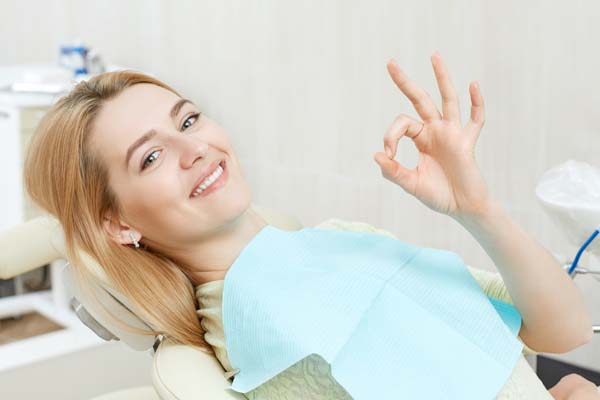 Looking into your teeth whitening options? Many people are deciding to whiten their teeth nowadays, especially once they find out how simple an in-office teeth whitening procedure can be. According to the American Dental Association, in-office bleaching is also called chairside bleaching and usually requires only one office visit.
Choosing a dental professional for teeth whitening
While in-office teeth whitening treatments are deemed to be safe and effective, it is important to choose a dental professional who has plenty of experience performing teeth whitening procedures. This is especially important for patients who have never had their teeth professionally whitened, as they are depending on the guidance and advice of the professional to ensure that they are completely happy with the end result.
Everything one needs to know about in-office teeth whitening treatments
One of the more common questions people have when interested in whitening their teeth is about how long the professional in-office teeth whitening takes. The answer is somewhere around one hour. This is a minimal amount of time for someone to expect professional whitening results, especially when considering that professional in-office whitening can last upwards of two years. For patients who need additional whitening, the entire process will take about one and a half hours.
When it comes to how long patients can expect their professional teeth whitening results to last, they can expect the whiteness of their smile to last somewhere between six months and two years. In order for a patient to understand exactly how long their newly-white smile will last, they will need to ask their dental professional for personalized treatment information.
For patients who are in need of whitening touch-ups before it is time for them to undergo their next scheduled in-office whitening treatment, they can contact the dental office to make this type of appointment. Touch-up whitening services are performed in order to restore a little bit of the patient's whiteness to their teeth, allowing them to continue enjoying their white smile until their next whitening appointment.
Tips for making whitening results last longer
There are a few things patients can do to make their new white smile last for as long as possible. A few beneficial tips include avoiding the consumption of foods and drinks that can stain teeth, immediately brushing teeth or rinsing after eating or drinking, avoiding the use of a toothpaste that contains mild abrasives and following good oral hygiene practices (such as brushing twice daily, flossing and using mouthwash).
Ready for a bright, white smile?
Ready to undergo the teeth whitening process while supervised by an experienced dental professional? Good idea. Many people are choosing to undergo in-office teeth whitening treatment, as this option is one that ensures that the whitening process is performed in a safe and efficient manner. It also allows for the longest-lasting results. Since undergoing in-office treatment only takes about an hour, treatment can even be performed during one's lunch hour.
Are you considering teeth whitening in the Marietta area? Get more information at https://drsykes.com.
Check out what others are saying about our dental services on Yelp: Teeth Whitening in Marietta, GA.
---
Related Posts
July 14, 2022
Professional in-office teeth whitening offers a unique way to improve your smile. If you are not happy with your teeth due to a color shade that is not as white as you …